2019 Chevrolet Equinox Long Beach CA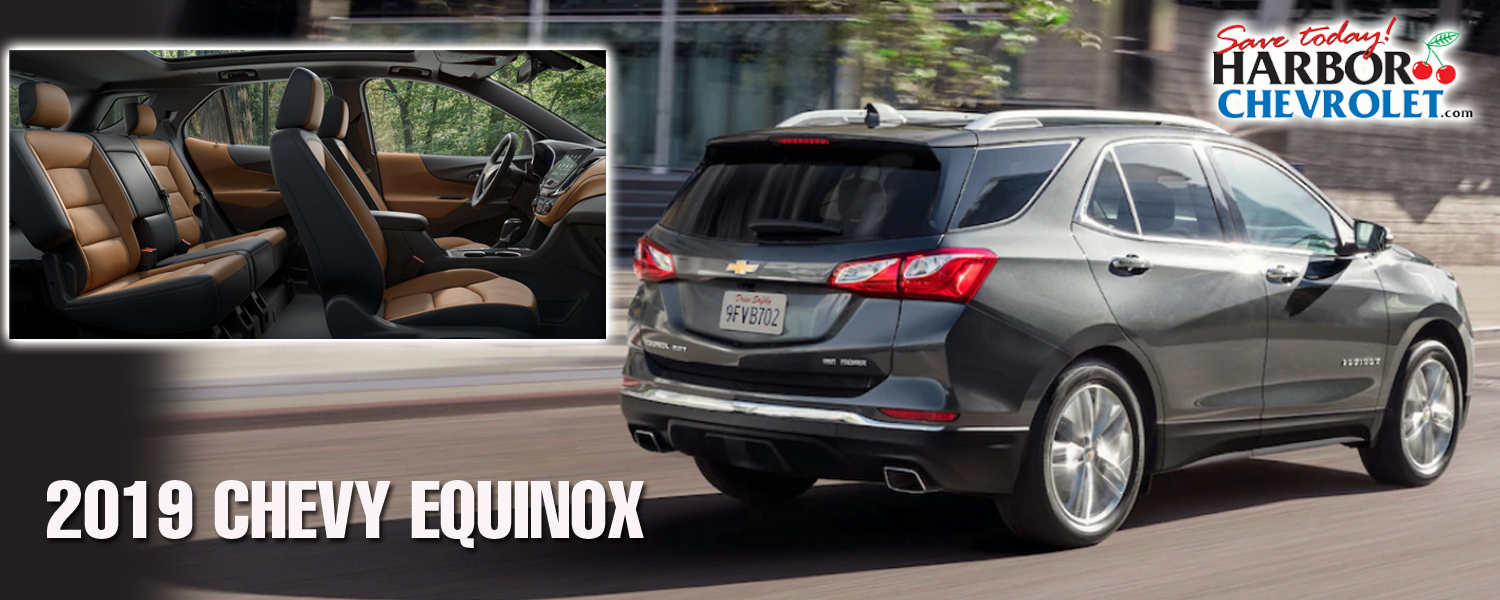 Harbor Chevrolet
The Chevrolet Equinox Compact SUV Offers Big Rewards
The 2019 Chevrolet Equinox was designed to dominate the streets of Long Beach, CA. Get the perfect crossover, along with the sweetest deal around today.
Prepare yourself for the 2019 Chevrolet Equinox compact sport utility vehicle! This slick SUV is a staple of the Chevrolet line-up and once you see it for yourself, you'll know exactly why. With top of the line technology, an abundance of safety features, roaring power and a comfortable interior space, there's no doubt you'll fall in love with this Chevy instantly. After you learn a little more about 2019 Chevy Equinox, come and see it with your own two eyes at the Harbor Chevrolet showroom in Long Beach, CA!

Rocking Tech On The Road
The 2019 Chevy Equinox turns up the volume in terms of tech with features that will blow you away. Get ready to jazz up your ride with great music that can work either through Apple CarPlay or Android Auto and you'll be well on your way to your own carpool karaoke. The 2019 Chevrolet Equinox can also be hooked up with 4G LTE Wi-Fi so you can stay connected no matter where on the road you might be. This Equinox is a fun car with many innovations to keep you entertained and happy throughout your journey.
Safety That Envelops You
The 2019 Chevrolet Equinox provides you with 360 degrees of protection. Forward collision alerts and low-speed automatic braking keep will keep the front end of your vehicle protected when danger is near and you will also have back-end elements like rear vision camera and rear cross traffic alert to be an extra help when it comes to protecting the back of your Equinox. Your 2019 Chevrolet Equinox will keep you safe and secure as you take on your daily commute or longer adventures to fun destinations.
Compact and Comfortable
It may be titled as 'compact', but the 2019 Chevrolet Equinox is anything but small when it comes to the interior. In fact, 60/40 split folding rear seats allow for up to 63.5cu-ft of cargo space so you'll be able to bring whatever you may need along for the ride. If you don't need the extra cargo space then you can fold the seats back up and add up to five pals to your trip!
Excited For The Equinox
The 2019 Chevrolet Equinox compact sport utility vehicle is going to give you a whole new driving experience that we know you're going to love. When you're ready, come down to our dealership in Long Beach, California next to the Long Beach Airport. Our team of Chevy experts is here to answer any and all of your questions and help you throughout the vehicle purchasing process. Our goal is to see you happy for many years to come in your new SUV and we will work hard to give you a great experience! The team at Harbor Chevrolet looks forward to meeting you and working with you soon.
Harbor Chevrolet Will Exceed Your Expectations
When it comes to the Chevrolet brand, the team at Harbor Chevrolet knows their stuff. We would love to be the dealership of choice for you as you embark on your adventure with the 2019 Chevrolet Equinox. We provide world-class customer service with a smile and have done so for over 90 years. Our sales department is open Monday through Sunday or we will be happy to assist you through our chat feature on the site. Come to Harbor Chevrolet and see why we're the #1 Chevy dealership in the Long Beach, California area!

Why Buy Harbor Chevrolet?
From quality Chevrolet vehicles to quality customer service, we offer you nothing but the best here at Harbor Chevrolet in Long Beach CA. We understand that shopping for a vehicle can be a tedious process with a number of choices that you have to make that you may have never been faced with before. Well when you shop with us you don't have to worry about the hassling and haggling you might find elsewhere, because our team is purely focused on YOU, the customer.
Can't decide between new or used, to buy or lease? The decision is yours and we're here to help you with whichever choice and vehicle you decide to roll with. We want you to feel at home in our Chevy showroom and to never feel pressured which is why work so diligently to help you secure the financing options you need so you can get behind the wheel of the vehicle that you truly desire to be in. Whether you're shopping with us online, over the phone or in person we guarantee we can find a driving solution for you and yours.
From sales to financing and service, our state-of-the-art facility and All-Star staff are well-equipped to handle all of your vehicular needs. Come out to Harbor Chevrolet today and discover how much our team and your new Chevy Equinox can do for you.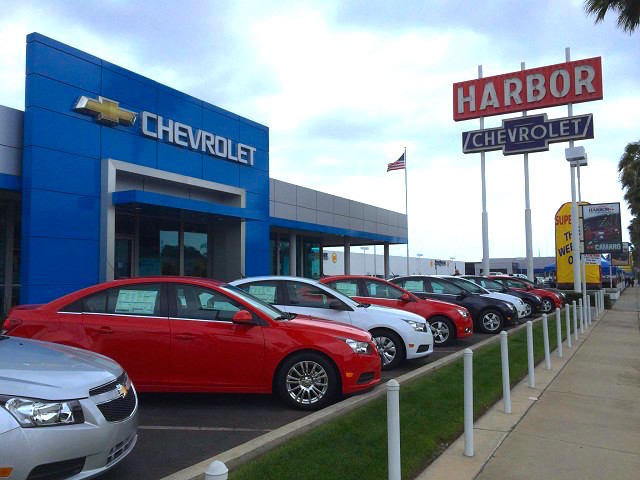 Testimonials
Customer Testimonial
Inglewood, CA
12-6-2014
Customer Testimonial
Long Beach, CA
12-5-2014
Customer Testimonial
Long Beach, CA
12-4-2014
Customer Testimonial
South El Monte, CA
12-2-2014
Customer Testimonial
San Diego, CA
11-10-2014
Customer Testimonial
Long Beach, CA
11-4-2014
Customer Testimonial
Long Beach, CA
10-30-2014
Customer Testimonial
Los Angeles, CA
10-28-2014
Customer Testimonial
Temecula, CA
10-27-2014
Customer Testimonial
321 Long Beach, CA
10-23-2014
Read More