Chevrolet Colorado Long Beach CA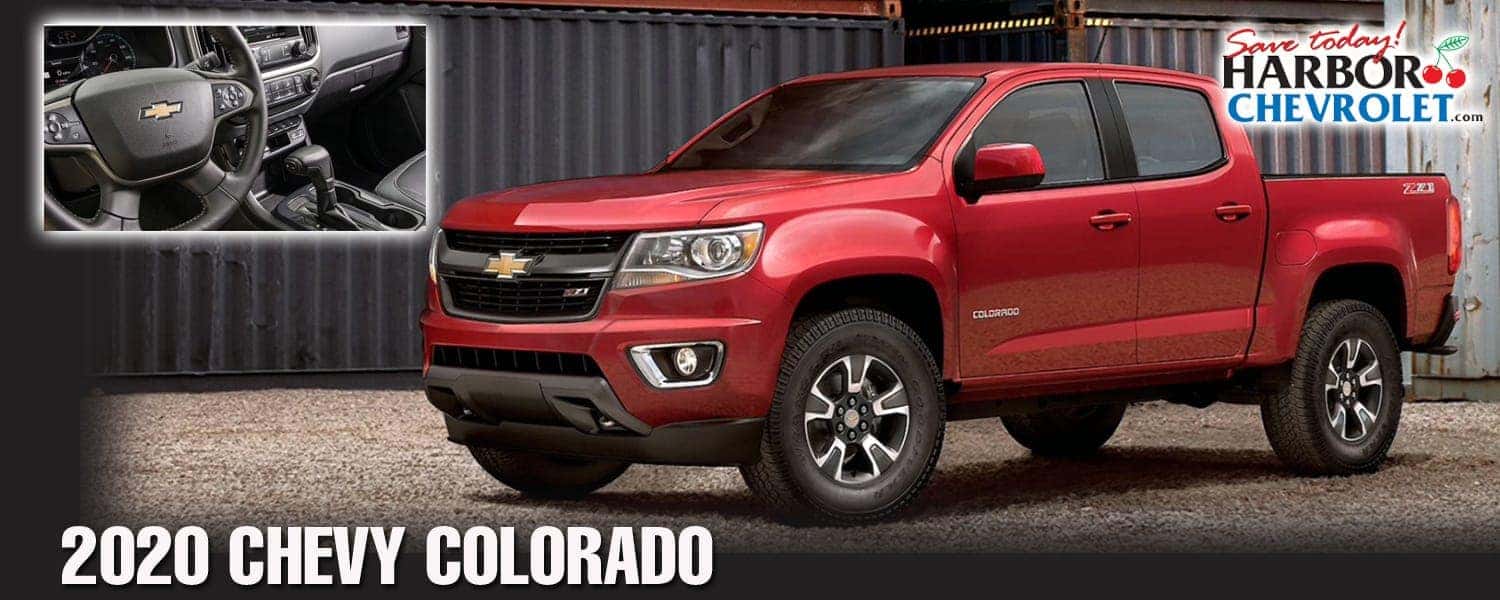 Drive Forward in the Chevrolet Colorado
A Chevrolet Colorado can conquer the lowest valleys and the tallest mountains. This mid-sized ride from trusted Chevrolet is going to make your drive around Long Beach, CA exciting once again. You live the kind of lifestyle that deserves a vehicle that can multi-task and take it all on. When you choose the Chevrolet Colorado, you'll get exactly that and more. This truck is safe yet tough, classic yet technologically advanced. This pickup will appeal to your whole family and is going to be a perfect match for all your needs around Long Beach, CA.
Accomplish It All in the Colorado
Get everything you need to get done with the Chevrolet Colorado truck. This midsize truck delivers quite the punch and will easily be able to knock out the odds and ends of your daily life. Enjoy best in class maximum available towing of up to 7,700lbs as well as best in class 308 maximum horsepower. But best of all, your new Chevy Colorado claims the title of America's most fuel-efficient midsize truck on the highway, serving up a whopping 30 mpg! There is truly nothing that this all-American, all-powerful Chevrolet Colorado pickup can't do.
Harbor Chevrolet Has It
Here at Harbor Chevrolet, we have something extra special that makes us stand out amongst our competitors in the Long Beach, CA area. Customers travel far and wide to visit the Harbor Chevrolet team because of our stellar customer service and our commitment to finding you your perfect vehicle match. We are experts when it comes to the Chevrolet brand so don't be afraid to ask us any questions about the Chevrolet Colorado pickup truck; we'll be more than happy to answer anything on your mind.
Get into the Chevrolet Colorado and onto the Road
The Chevrolet Colorado is a truck that's made for the grand adventure and it's time for you to go on it. Whether you're looking for a highly capable off-road machine or need plenty of room when you go to the Long Beach Antique Market the Colorado has what you need. The team at Harbor Chevrolet is excited to meet you and show off this pickup truck along with everything it can do. We know you're going to love being behind the wheel of the Chevrolet Colorado whether you're just driving down the block or going across states. When you're ready to take the Colorado on, visit the Harbor Chevrolet Colorado showroom and we'll get you hooked up and happy. Drive your brand-new Chevrolet Colorado pick up truck off of our lot and into everything Long Beach, CA has waiting for you.
Why Buy Harbor Chevrolet?
From quality Chevrolet vehicles to quality customer service, we offer you nothing but the best here at Harbor Chevrolet near Long Beach CA.
We understand that shopping for a vehicle can be a tedious process with a number of choices that you have to make that you may have never been faced with before. Well when you shop with us you don't have to worry about the hassling and haggling you might find elsewhere, because our team is purely focused on YOU, the customer.
Can't decide between new or used, to buy or lease? The decision is yours and we're here to help you with whichever choice and vehicle you decide to roll with. We want you to feel at home in our Chevy showroom and to never feel pressured which is why we work so diligently to help you secure the financing options you need so you can get behind the wheel of the vehicle that you truly desire to be in. Whether you're shopping with us online, over the phone or in person we guarantee we can find a driving solution for you and yours.
From sales to financing and service, our state-of-the-art facility and All-Star staff are well-equipped to handle all of your vehicular needs. Come out to Harbor Chevrolet today and discover how much our team and your new Chevy Colorado can do for you.